Lakeview is a combination of sky, water, marinas and tons of restaurants with views of sailboats and shore. This neighborhood located near the historic City Park and Harrison Ave.
Whether you're strolling down Harrison Avenue enjoying a double scoop of Creole Creamery, or taking a trip to Rosedale Restaurant to enjoy some great local food and cocktails, you will undoubtedly enjoy the energy of Lakeview, New Orleans.
A Few of Our Favorite Local Restaurants:
Rosedale Restaurant, Junior's, Cafe Navarre, Reginelli's Pizzeria, MOPHO, The Backyard, Creole Creamery, Sala, Cookie Dough Bliss
Local Fun:
Storyland at City Park, Louisiana Children's Museum, Botanical Garden, City Park, Longue Vue House, and Gardens, New Orleans Museum of Art, and Couturie Forest
Night Life:
Basin Lounge, Parlay's Bar, The Velvet Taco, Lots A Luck Tavern, Second Line Brewing
Shopping: 
Little Miss Muffin. Swoon Boutique, Shop Angelique, Abeille NOLA, Gia's Boutique, Little P'Nuts Toy Shoppe & Party Store
Lakeview Real Estate
Lakeview is comprised mostly of detached single-family homes with a scattering of townhouses, condos, and multi-family properties. Lakeview's commercial real estate is primary located along Robert E Lee Boulevard, Harrison Avenue, and Canal Boulevard.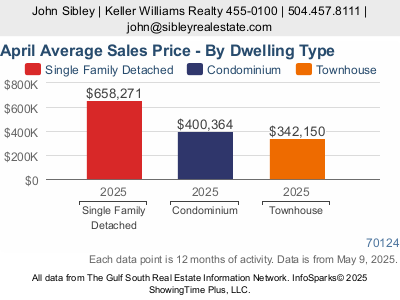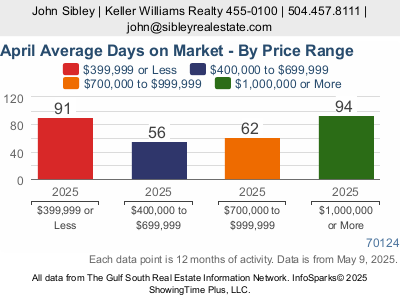 Easy walk-ability to shopping and dining along Harrison Avenue can significantly boost home values in the surrounding blocks. Another major amenity that has an influence on values is the proximity to City Park.
The average price of a home in Lakeview has consistently risen every year since Hurricane Katrina devastated the area in 2005.
In 2014 Lakeview was the #3 most searched zip code in the United States.

– Realtor.com
In the past 5 years the average price per sq ft for a home in Lakeview has steadily risen, outperforming other areas of New Orleans.
With a mix of urban conveniences and a suburban pace of life, all signs indicate that Lakeview will continue to be one of the most popular neighborhoods of New Orleans for years to come.
Looking for more details on the latest trends in the Lakeview Real Estate market, check out our Real Estate Market Trends Report.
History of Lakeview
Located just north of Mid City, Lakeview was once a swampland at the south shore of Lake Ponchatrain until French explorers settled at the mouth of Bayou St. John. Following this settlement, the Spanish revamped the area building a brick wall around the entrance. "The Spanish government sold the bulk of the lakefront to a Scotsman named Alexander Milne. Milne owned the land from the entrance of the New Basin Canal, all the way to the Rigolets Pass. He began to develop the area around Elysian Fields Avenue in what is now Gentilly. That area became known as Milneburg (GoNola.com)".